THE VISION
The ELNET Business Group pursues the transformation of Kenya's business culture from rampant corruption to ethical business. We believe this will be realized one leader and one business/organization at a time. We have already began this journey with encouraging results.
We have created a tool from the 30 ethical statements which we use to evaluate businesses that invite us to assess their ethical values, practices, and leadership. This includes their internal processes, and their interactions with their customers and other industry players-including competitors. We started this process in 2012 with Inaugural Awards on June 7, 2013 when three Kenyan businesses and four business leaders passed the high ELNET Ethical Assessment pass mark (perception index) of 80% and were feted. 
The goals of the awards event are to:
Multiply leaders of integrity who influence other leaders and the society as a whole.
Educate, mentor, empower and create wealth through ethical business in Kenya. We seek to especially change the rampant view among the youth that it is not possible to create wealth in an ethical manner i.e. all rich Kenyans have stolen. This view works against hard work in school/universities, wealth and job creation, social peace and acceptance of business people (or ethnic groups), and contributes to social-class or ethnic strife as witnessed in the tensions around the 2007 and 2013 national elections
THE PURPOSE, SCOPE AND ETHOS OF THE ASSESSMENT
The purpose is to transform business culture by entrenching ethical practices in Kenya.
Further, the purpose is restorative not punitive. We only announce the leaders and businesses that attain the ethical mark. The others are incubated confidentially until they attain the mark.
The assessors support the leaders and their businesses in their action/follow-up plans for a year beyond the assessment so that they can maintain/improve their ethical standards and use them as competitive advantage in business-creating value for ethics.
This rigorous ethical assessment covers all aspects of the business including staff, board, competitors, suppliers, etc. For the leaders, the scope includes leader's family, friends/associates, key accounts, organizational leaders, staff, etc. as we believe the leaders create the ethical environment at the workplace through their values and practices.
ELNET commits to complete confidentiality of all results and integrity/fairness of assessment process, and use of competent assessors. ELNET signs non-disclosure agreements with the businesses as a sign of its commitment to confidentiality.
THE CELEBRATION AND USE OF THE RESULTS OF THE ASSESSMENT
ELNET awards the 'ELNET Mark of Ethics' when the leader and/or the business attain an average score of 80% (factoring all categories).
ELNET, being a not-for-profit network, invites other partners and stakeholders to participate in the award events so that more Kenyans will be impacted by the courageous and noteworthy attainment of the ELNET Mark of Ethics. ELNET invites the media as a primary opinion shaper to join us in turning the tide on the prevalent opinion (especially among the youth) that it is not possible to create wealth ethically in Kenya. This view could lead to failed counties and national social strife.
NEXT STEPS AND FUTURE OF THE ELNET ETHICAL BUSINESS PROGRAM
The Awards dinner is not the end of the process but only a milestone in a process. Our plan is:
Invite all media to interview the ethical business leaders so as to create the national narrative on ethical business as a viable and rewarding alternative to corruption.
All the awarded businesses and leaders will be hosted on ELNET's website elnet kenya which we will publicize widely. Any ethical infractions on their part may be reported confidentially on ethicalsurvery@elnetkenya.org – to maintain the standards. The reports will be investigated by the ethical assessors and action taken. 
We invite more businesses to undergo assessment so as to widen the network of ethical businesses. Our vision is that ethical businesses to eventually win over corruption.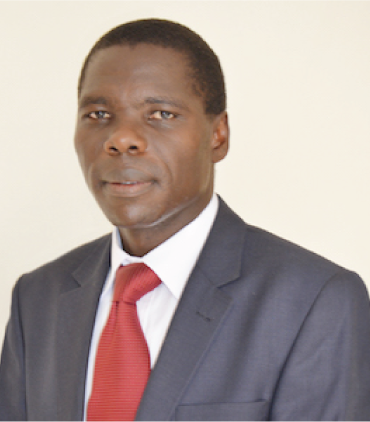 SIMON WAFUBWA - Enwealth (Founer & CEO)
He is a graduate of the University of Nairobi with a Bachelor of Science in Mathematics (Actuarial Mathematics Option) and Master's Degree in Business Administration in Strategic Management. He is a member of the Pensions Management Institute of the UK and currently pursuing the risk management certification examinations. He is a council member with the Association of Retirement Benefits Schemes in Kenya and a part-time lecture with the college of insurance on the panel of the Trustee Certification Training Programme.
He is the founder and CEO of enwealth. He founded enwealth in 1978. Having worked in senior positions in both local and multinational organizations, Simon has broad and extensive experience in retirement benefits consulting.
He was awarded the Elnet mark of ethics in 2015 for running the company ethically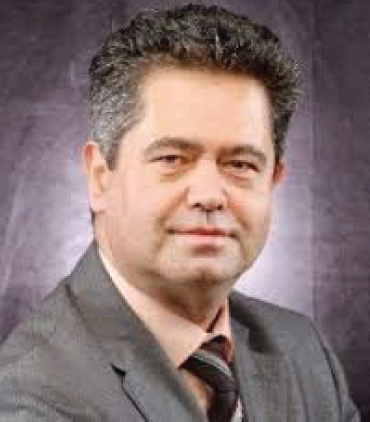 WILLY SIMONS - Spatiality (Founder and MD)
Willy Simons is a geospatial data scientist with a passion for geospatial advocacy. He is the Founder and Managing Director of Spatiality.
Geospatial technology has found new relevance with the emergence of data as an organizational asset. Still, many people fail to gain real insights from their location data.
Willy started Spatiality to help organizations to collect, gather, manage, analyze, and present location data needed for action and decision-making. The desired outcome is improved business performance and a solution to some of the world's biggest problems.
Prior to founding Spatiality, Willy was the co-founder and Managing Director of Oakar Services and Esri Eastern Africa, two leading firms in Kenya's geospatial industry. He is experienced in business management and has skills in both geospatial technology and data science.
Willy has an MSc degree from Wageningen Agricultural University and an MBA from Strathmore University. He also obtained a Microsoft Professional Program certificate in Data Science and is a certified PRINCE2 practitioner in Project Management.
Willy was awarded the Elnet mark of ethics in 2014.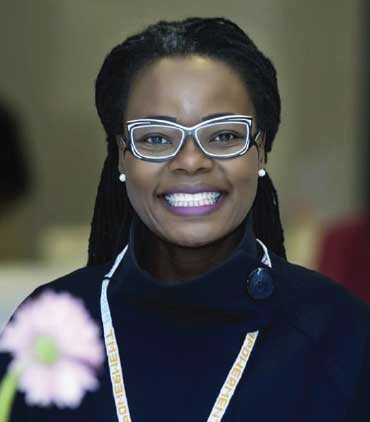 Evelyn Odongo - Mefa creations (Founder)
Evelyn Odongo started Mefa Creations in 2002, while she was still in college.
In 2003 she graduated from Evelyn Design College, but did not set up shop immediately instead she worked for African inspiration owned by Molly Mungai.She left Molly Mungai and focused on Mefa in 2005.In an estimate of three years with consistent growing clientele her business grew and in 2010 she set up MEFA creations at Hekima college
.Evelyn Akinyi is also very passionate about the youth and mentors young ladies from beacon of hope a civil society organization whose mission is to bring hope to women living with and affected by HIV/AIDS within poor communities. She also goes ahead to give them a platform to enable themselves by making them her showcase models. She was awarded in 2014, the Elnet business leaders ethics award.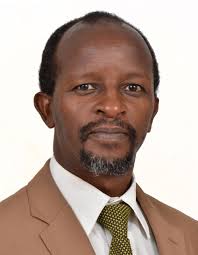 Eng. Kitema is a professional engineer with over i8 years of experience in civil and structural engineering with a bias in bridge design and construction. He has attained the following professional registrations and affiliations:
Registered consulting engineer with Engineers Board of Kenya.
Fellow of the institution of engineers of Kenya.
Member of the association of Consulting Engineers of Kenya besides being a council member and treasurer for the same.
Registered Engineer with Engineering Registration Board of Zambia ,and
Professional Engineer of the Engineering Institution of Zambia.
Apart from practicing engineering, Eng. Kitema has been involved in voluntary service of the nation through the following:
He is a member of the Executive Leadership Network (ELNET) a non-profitable organization seeking to inculcate Ethics in all spheres of life with a view to transforming Kenya.
He is a member of the board of Management for Juja farm secondary school  where he has served for close to ten years .the missions board at International Christian  Centre ,Imara campus
Above all he is a born again Christian and blessed husband to Eng. Teresia Wairimu. Together they have been blessed with three children Caleb, Titus and Abigail.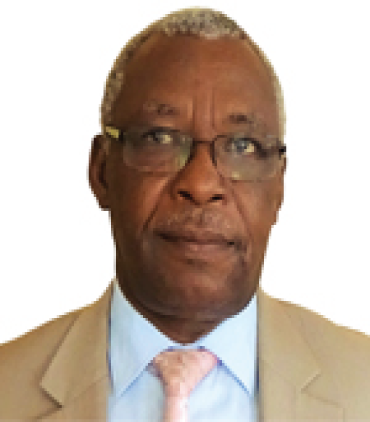 Justin N Kimani is a Kenyan Civil servant and the current chairman of Kiambu county public service Board. He holds a masters of Arts degree in peace studies and international relations, Masters of Art degrees in counselling psychology ,bachelor of commerce Business Administration ,Higher Diploma theology ,post graduate certificate in project management , He is also a certified secretary.
Justin kimani has over 25 years work experience in public service /administration in government and parastatal organization such as KPLC/KENGEN/TRDC and over 8 years in training, facilitation, workshops and seminars on conflict management  and peace  building .
Justin Kimani has served as a consultant at evaluation of Trauma healing, peace building, women in peace leadership programs for coalition for peace in Africa (COPA) and also served as a secretary of senior clergy. Consultative forum SCCF participation in peace education workshops for district education quality assurance. He was awarded in 2016 the ELNET Business Leaders Ethics award.
PASTOR ANGIE MURENGA - Kingdom Business Solutions(CEO)
She is the current CEO -Kingdom Business Solutions. She is a Kingdom Academy graduate with a Diploma in Christian Kingdom Ministry- theology. She also has a BTECH HND, from Leeds Polytechnic, hotel catering and institutional management where she has a vast experience.
In January  1993 she became the manager at PASARA restaurant she worked here until  Jan 1998  .When she departed and became a manager at Air Kenya from Jan 1998- Jan 1999.She later on became  a Managing partner at Angies restaurant and worked there until 2002 before she was hired as a restaurant manager the Stanley's.
She was hired at Dorman ltd as a sales coordinator in April 2004 .In July 2005 she was promoted to the National sales and marketing manager.
In May 2009 she quit her job at Dorman's to heed Gods calling to fulltime ministry and in 2010 she founded the Kingdom Business Solution. She was awarded in 2016 the ELNET Business Leaders Ethics award.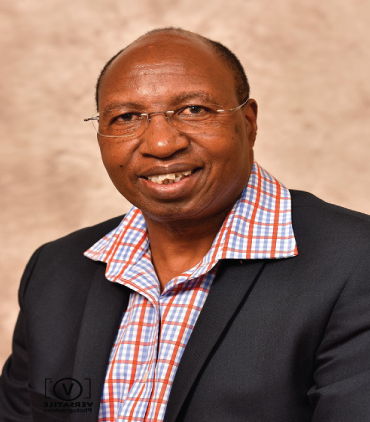 PETER NJAGI NJERU - MD & Founder (Riva Petroleum)
Eng. Njeru is the Managing Director and founder of Riva Petroleum dealers, one of East Africa's successfully developed local oil companies with footprints across many parts of the region. As the founder, Eng. Njeru is responsible for executing Riva Petroleum dynamic business strategy and leading the robust corporate governance team towards achieving the set goals. He brings to Riva a strategic focus on the development and growth of value added services. He is passionate about quality customer care and sustenance of long term development of relations with Riva stakeholders.

Eng. Njeru embarked on this fruitful venture of his career in Riva Petroleum in 1996, a family owned company after working for a decade in the Ministry of Roads and Public Works as a Roads and Highway Engineer. He beams in over 20 years of business experience in operation, sales and finance in the fuel and lubricants business.
His career was highlighted when he received a State commendation (E.B.S) from H.E. the president of Republic of Kenya for outstanding contribution to the economy and support to society on 12th December 2011, in Nairobi. He was awarded in 2016 the ELNET Business Leaders Ethics award.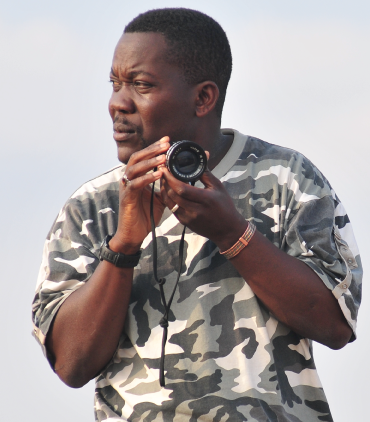 JOEL BOB NYANJA- Cinematics solution (CEo)
Bob Nyanja is an accomplished film professional with  a proven ability to create ,develop and produce the full gamut of film and Television productions. He is the founder and current CEO of Cinematics solution. He has directed several award winning blockbusters and is one of the most decorated film directors in Kenya with vast experience that goes beyond 15 years
Bob Nyanja is an easy going individual and works with free lancers in his line of work. He was awarded in 2016 the ELNET Business Leaders Ethics award.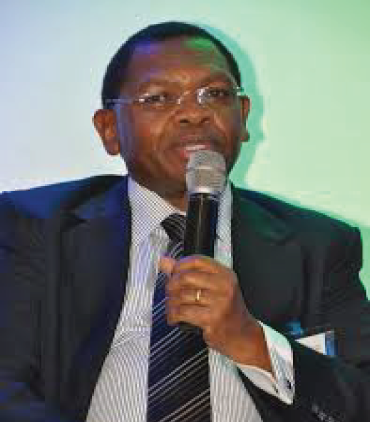 AMBASSADOR KARIUKI KIGO - Safety Surveyors limited (CEo)
He is a founder and current CEO at Safety Surveyors limit and assistance manager in Kenya Re-insurance company. He went to India- Delhi University to study Bachelor of Commerce. He came back from India in 1979. He was then employed at Kenya Re-Insurance Company. He worked there for almost 10 years and voluntarily resigned to start his own company in 1989. That is Safety Surveyors Limited.
Kenya re-insurance had encouraged the staff to study and thus he went to England to study Fire Engineering and through correspondence did a course; – CII, (Chartered Insurance institute) to become a chartered insurance practitioner. Also through correspondence he became a risk manager. He also did a course in Occupational Health and Safety and specialized in Fire Forensics.
In 2008 he was appointed as a Consul of the republic of Benin to Kenya. In 2013 he was promoted to a consul General for Kenya and Uganda. . He was awarded in 2016 the ELNET Business Leaders Ethics award.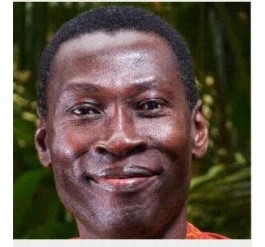 FRANCIS DJIRACKOR- ELRIS communication service limited (CEo)
Francis Djirackor is a co-founder, director and CEO of ELRIS communication service limited, an engineering support service company.
He founded the company together with his wife  who is also the Chief Operations Officer in 2004.He is a telecommunication engineer with over 35 years of experience in the industry .He has received the ISO certification and other awards which include:
Safaricom Legendary Experience Award Partners
. Overall Best performing Partner – Elris Communications Services Limited Position No.2 for November 2015
. Safaricom Legendary Experience Award Partners
One Team One Dream November 2015
Safaricom Legendary Experience Award Partners
1st Runner Up Bespoke Installations Q1 2012-2012 FY
KPMG Top 100 mid-sized company: 2009-10
KPMG Top 100 mid-sized company: 2008 – 2009
He was awarded in 2017 the ELNET Business Leaders Ethics award.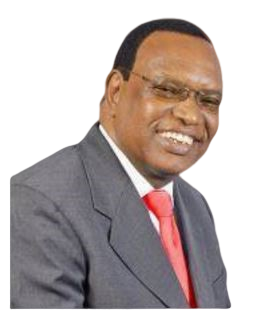 MR. JUDAH arap BETT - ESRI EASTERN AFRICA (MD and CEO)
Mr. Judah arap Bett is a seasoned corporate executive with over 30 years' experience in local and multinational organizations. He currently serves as the Managing Director at Esri Eastern Africa, which is a software distributor of Geographic Information Systems namely ArcGIS. Prior to his appointment as Managing Director in 2016, Judah served as Chairman of the Board from 2008.
Throughout his career Mr. Bett has served in numerous board positions including being the Chairman of the Eastern Africa Grain Council, Member of Council Kabarak University, Member Board of Trustees, PCEA University, Member Board of Directors, AIC Kapsabet College and International Chairman, Christ Mission to the unreached (CAPRO).
He has also been a recipient of the ELNET Ethical Leader award in 2018 for his role in conducting ethical business practices. Mr. Bett holds a bachelor's degree in Management Science with a Master's in Business Administration (MBA).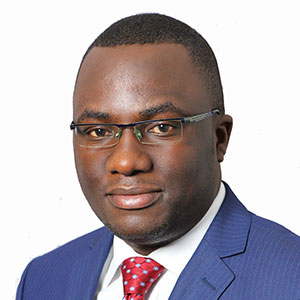 DANIEL KAMAU - FUSION CAPITAL LIMITED (CEO)
Daniel Kamau is the Chief Executive Officer at Fusion Capital Limited, in charge of the East African Region. He has been with Fusion for over 10 years and is the immediate former Executive Director in charge of Real Estate, the division which has seen the Group evolve from a medium size micro equity firm to a private equity operator and a leading real estate developer and fund manager.
Key positions he has held within the Group include: Head Private Equity and Business Development Manager. Daniel's expertise spans from Real Estate Investing, Private Equity and off Market Debt Investing & management, Deal Origination, Structuring and Negotiation, Due Diligence, Financial Modelling and Boards Management.
Prior to joining Fusion he worked for a leading audit firm in Nairobi. Under his leadership, the Real Estate business unit increased the real estate commitments across the East African region to over USD. 200 Million. He has guided real estate investments into retail development, office and housing with deal ranging from USD. 200,000 to USD. 40 Million. Daniel serves in various boards where he represents Fusion Capital interests.
Daniel trained in private equity at the British Venture Capital Association in United Kingdom and is a Member of the Institute of Directors of Kenya. He holds a Bachelor of Commerce-double major graduate (Accounting and Business Management) from Daystar University and is a final year student in MBA-Finance at Daystar. Daniel was recognized as the 18th ELNET (Ethical Leadership Network) Ethical Leader in 2018 and was among the 2018 Top 40 under 40 Men in Kenya.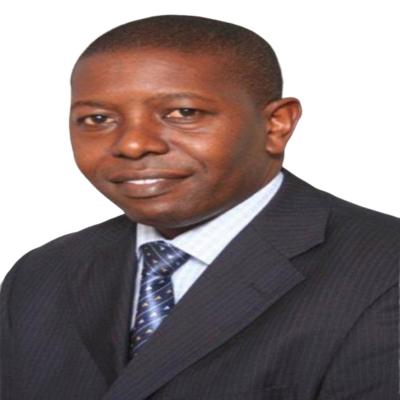 Dr. KIBATA GITHEKO - City Eye Hospital. (CEO and Medical Director)
Dr Kibata is a Leading Consultant Ophthalmologist with subspecialty training in Paediatric and Vitreo-Retinal Surgery done at KCMC-Moshi Tanzania, Red Cross Memorial Children's Hospital, Cape Town South Africa and the Vitreo-Retinal Training School at Bremen, Germany, over a period of two years. He has had cross exposure visits to some of the leading retina units in the world. He has sat and passed the basic and clinical sections of the International examinations conducted by the International Council of Ophthalmology (ICO) and is a recipient of the ICO international fellow award and International Strabismus Association Fellowship award. He has sat and passed the entrance examinations to the College of Surgeons in Glasgow and was admitted as a fellow of the same. He is a fellow of COECSA, a member of various professional societies in Europe and elsewhere serves as a council member to the Ophthalmology Society of Kenya. He is the founder, current CEO and Medical Director of City Eye Hospital.
He is a professed Christian who is passionate about giving back to the community and using his skills to help those that are in need. This passion has been the driving force in his entire career. His values of God, people and excellence have been the benchmark on which City Eye Hospital, the robust Community Outreach Programme and the City Eye Foundation were founded. Dr. Kibata is married and has three children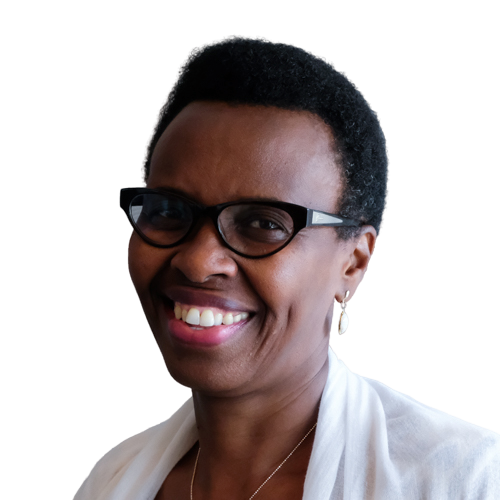 VALENTINE KITOHO -AfCAA(BOARD CHAIR)
Valentine is a financial and management professional with over 40 years' executive and consulting experience and over 25 years board experience. She is a Fellow of the Institutes of Chartered Accountants in England and Wales and CPA Kenya. She has worked with Price Waterhouse, the World Bank and the World Council of Churches, amongst others.
Valentine is the founder of LEEDS Foundation addressing capacity gaps on accountability and sustainability. With others, she has founded and is Director of the African Council for Accreditation and Accountability (AfCAA) that accredits Christian organizations; LEEDS Consulting and Zaka International that provides business support.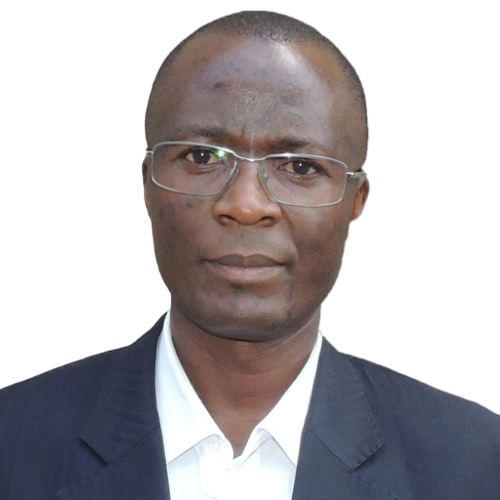 Dr. Hezron Arunga - CEO IPESEA
Dr. Arunga studied at the Nairobi University, Strathmore University (Computer Science) and University of Leeds UK.
in 2007, he registered (International Partnership Services East Africa Ltd) a company that focuses on Fertilizer and Special Fire Products.
He is currently serving as a board member at ELNET Kenya.
International Partnership Services East Africa Ltd) 
Currently the company is the Main Distributors for two Main International Manufacturers of fire Products (All Angus Fire Uk Ltd Products for Fire, Firefreeze Worldwide Inc. USA Products for fire). 
It is also the Main Distributor of three Main International Manufacturers of Organic Fertilizer (FERM-O- FEED  B.V from Netherlands Manufacturers of Fertiplus Fertilizer, JSH International from USA  Manufacturers of Apex 10 and ACTIV80 From Black Earth in Canada 
www.ipsealtd.com
Subscribe to our Newsletter