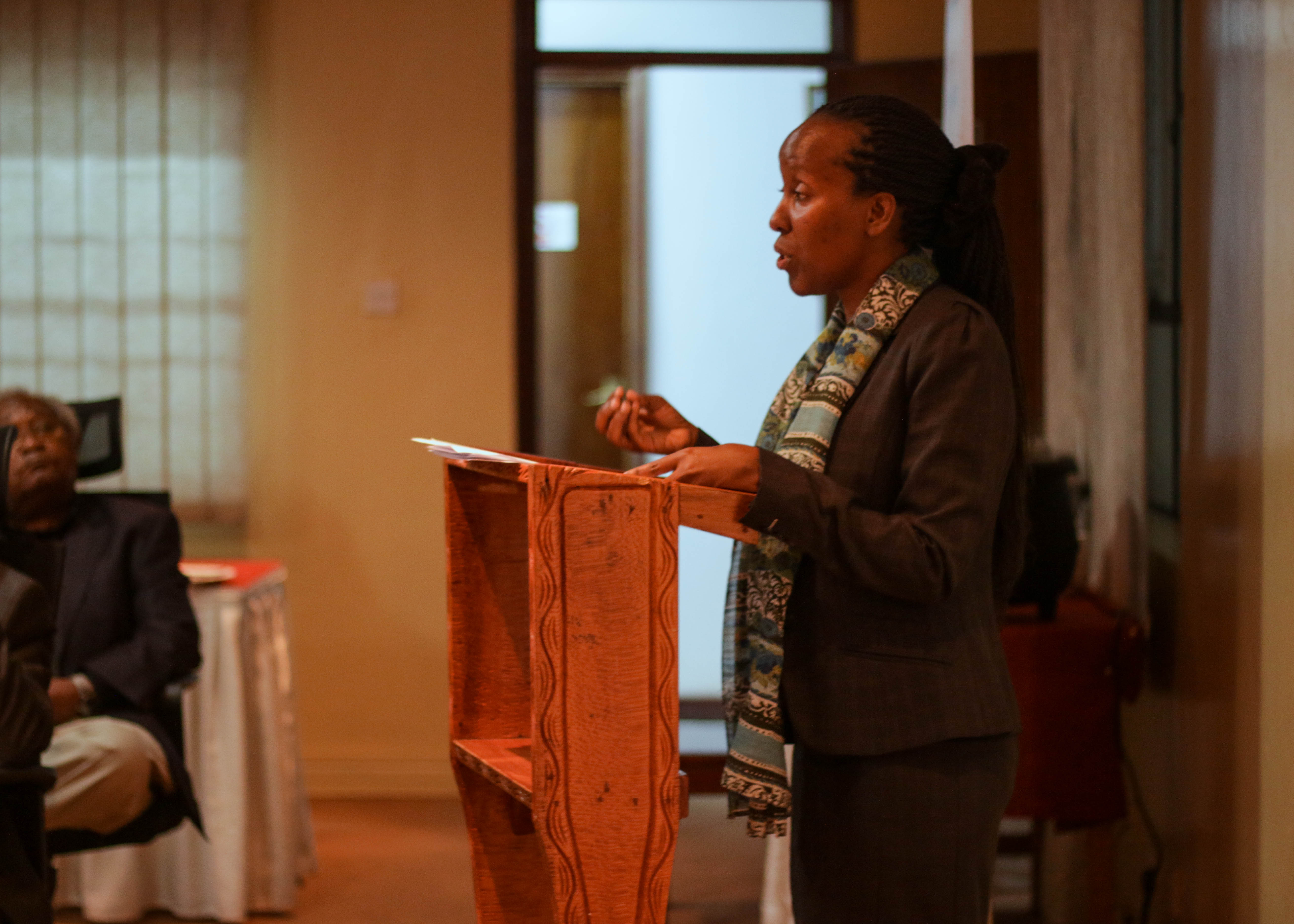 The Ethical Leaders Network (ELNET) exists to influence leaders in both the corporate and religious circles towards Godly transformation. It also seeks to engage leaders of integrity in solving societal problems. This network targets leaders because every organization or nation is as good as the quality of its leaders. ELNET members include leaders from Government, Business, Academia, Civil Society, etc
Vision: Leaders of integrity spearheading holistic societal transformation everywhere.
Mission: Engage, develop, multiply and synergize Christ-centered leaders of integrity to transform every sector of society.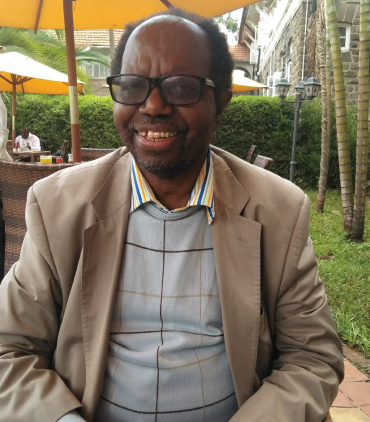 Chairman - Board of Directors
J N. N. Ng'ang'a runs a consultancy firm: TARUMA CONSULTANCY LTD. He recently retired from the country leadership team of a multinational oil company as its operational manager but has had experience in business analysis, retail marketing, aviation marketing, distribution & depot management, health safety and environment management, logistics etc and was in charge of developing the Shell transport standards in 10 countries of East Africa.
In his private capacity he has been a director in a national parastatal company, shell pension fund, etc, and was founding chairman of, Mt Kinangop Girls Secondary School, International Bible Society East Africa Board, The Christian Professional Magazine, CITAM mission and outreach board, CITAM christian education board, the chief patron of Kenya Students' Christian Fellowship, among others. He is also a writer of leadership and interpersonal relations books like Friendship, Secret of contentment, Leadership – King David style, and Leaders source of influence.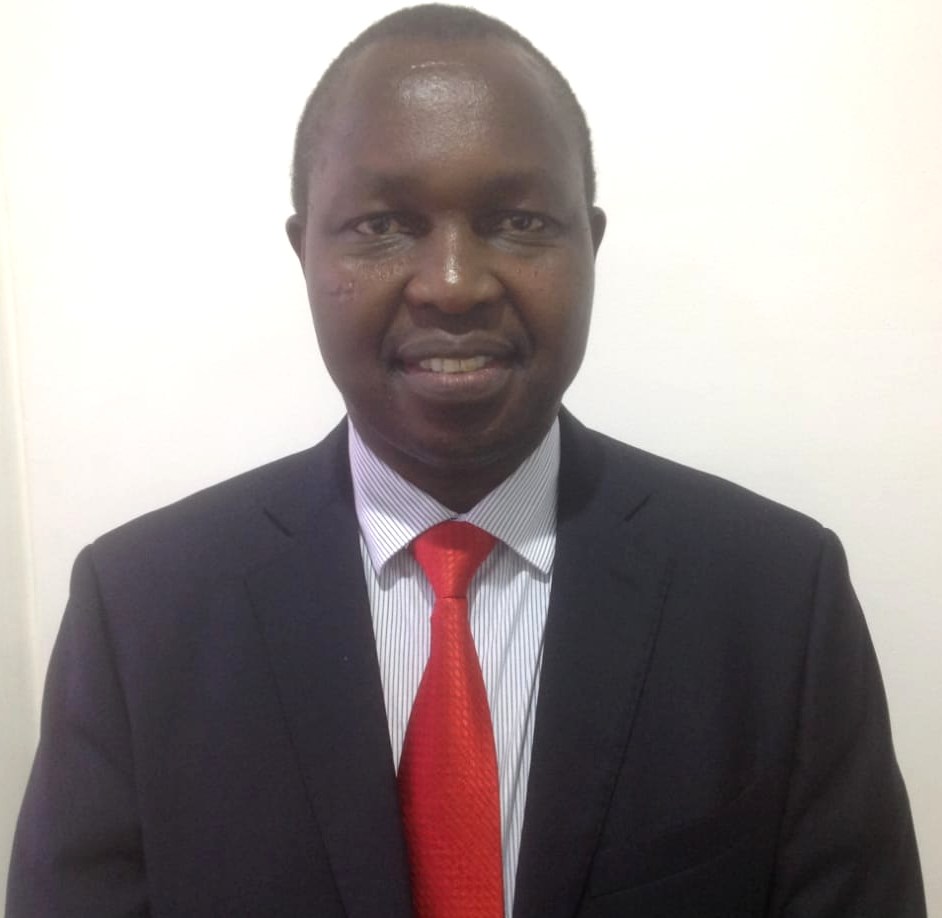 Dr. Tim Kiruhi (Phd) – Vice Chancellor, International Leadership University
Dr. Kiruhi has mentored, mobilized, and deployed leaders to serve in diverse societal spheres since 1989. His vision is to multiply leaders of integrity who will help to translate Africa's vast natural, human and cultural resources into meaningful development for our people.
He was the founding Director of the Ethical Leadership Network (ELNET), a non-profit multi-faceted organization seeking to spearhead the holistic transformation of Kenya—especially in the spheres of governance, ethical business and mentoring the next generation of leaders. ELNET contributed a moral foundation to Kenya's Vision 2030 strategy, the design of Kenya's national values, and has so far awarded 22 ethical leaders and 18 ethical businesses/organizations in Kenya.
He has served on boards of directors and held leadership positions at national and regional levels, including Chair of the Governing Council for the University of Nairobi (2017-2018), and Chair of the Board of Bible Society of Kenya since 2019. He became the Vice Chancellor of the International Leadership University in Nov. 2019.
Dr. Kiruhi has a Ph.D. in Organizational Leadership (Global Leadership emphasis) from Regent University (USA) in 2013. He has a B.Sc. degree (First Class Hons) in Mechanical Engineering from the University of Nairobi, and an M.A. in Organizational Leadership from Azusa Pacific University (USA).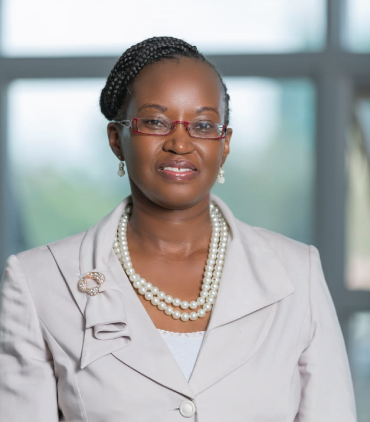 Mrs. Anne Kimari is currently the Managing Consultant, Finebridge Associates Limited, a Consulting House that provides Financial and Business Advisory Services and outsourced services to SMEs and Microfinance service providers.
Anne is a career Accountant and has significant experience in the Corporate, SME, Microfinance and NGO Sector.  She was the immediate past  Chief Operating Officer at the African Academy of Sciences a Pan-African diplomatic mission that works with African Union as a think tank and platform for Science Research in topical issues affecting the continent.   She has held the position of  Chief Finance Officer at Faulu Kenya Microfinance Bank (Faulu) and was involved in the transformation process of Faulu as the Project Manager. She went on to become the Chief Executive Officer at Jitegemee Trust, a wholesale lender to institutions serving Microfinance Service Providers.
Anne, has trained with a joint UNCTAD, Asia Development Bank and World Bank programme, as a Microfinance Trainer of Trainer, and with the Frankfurt School, Germany on SME banking.  Through her firm, she has provided consultancy services to several Microfinance Clients seeking to transform from Credit providers to come under regulation by Central Bank of Kenya.   She has given service to a number of Microfinance Institutions as well as SMEs in Strategy, Business Planning and Advisory services.
Anne also serves on the boards of World Vision Kenya, Kenya Community Development Foundation and Juhudi Kilimo, a microfinance firm and chairs the Harvest Herald Ministries a Christian missionary body, she attends St Francis ACK Church where she serves on the Sunday School steering committee.
She is born again and believes in living a life of integrity.
Anne is Married and has two Teenage children.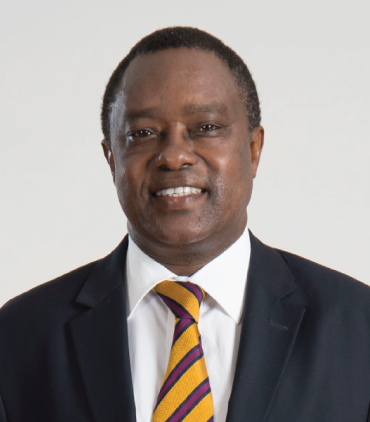 Principal Secretary at State Department for Planning, The National Treasury and Ministry of Planning
Presently, Dr. Muia holds the position of Chairman for Childfund Kenya and Secretary of The National Economic & Social Council of Kenya. Dr. Muia is also on the board of Equity Group Holdings Ltd. and Associate at Chartered Institute of Arbitrators (Kenya) and Associate for Kenya Institute of Bankers.

He is also an adjunct faculty at Strathmore Business School.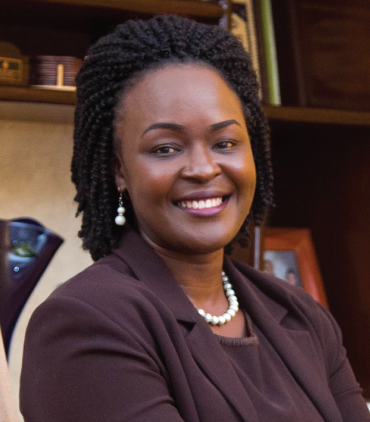 A Certified Professional mediator, governance and organizational development professional with over 20 years experience in Leadership and management, Coaching and training, organizational performance culture development and strategic planning.

Holds a Bachelors Degree in Sociology and Political Science from the Catholic University of Eastern Africa, and is currently pursuing a MSc. In Organizational Development from the United States International University (USIU) and MSc. In Governance from the International Leadership University (ILU)
Holders Leadership and Management Diploma from Strathmore University ; Diploma in PR & Human Resource Administration from the International Association of Business Executives (IABE-UK)
Accomplished Dale Carnegie Licensed Trainer and coach, highly accomplished in Speaking on various life and leadership topics,
Experienced in executive coaching and profiling, structured mentorship programs, motivational speaking and ongoing work in authorship of books on topical issues
Actively engaged in Christian Ministry, developing Christian leadership locally and internationally and discipleship
A passionate entrepreneur, speaker, motivator, trainer, and coach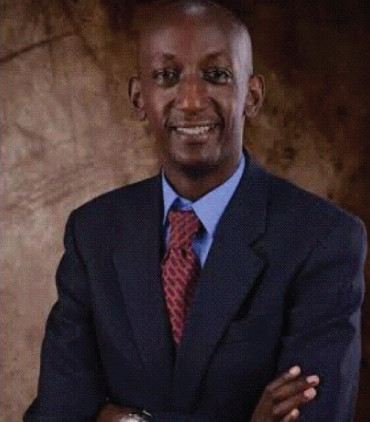 Lawrence is a transformational leader and is passionate about influencing and doing ethical business serving currently as a Board Member.
He is the MD of Canaan Properties a leading real Estate firm that has been in the industry for 12 years now.
Under his watch Canaan Properties has grown tremendously providing Real estate services (they facilitate avenues to sell, rent, manage, develop and value property) to the corporate sector individuals and institutions.
Their reach has been to local Kenyans, Diaspora and foreigner investors.
They have established themselves by providing Ethical, professional and excellent services to our clients.
 He strongly believe in creating mutually beneficial business relationships and over the years they have built a strong reference base from their clients. This is based on the Ethical services delivered.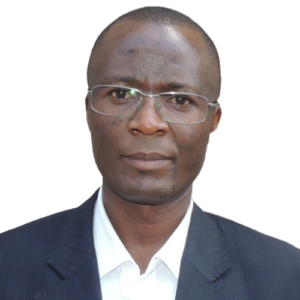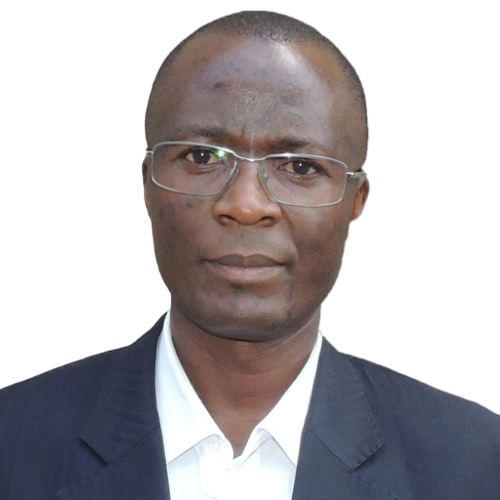 Dr. Arunga studied at the Nairobi University, Strathmore University (Computer Science) and University of Leeds UK.
in 2007, he registered (International Partnership Services East Africa Ltd) a company that focuses on Fertilizer and Special Fire Products.
He is currently serving as a board member at ELNET Kenya.
International Partnership Services East Africa Ltd) 
Currently the company is the Main Distributors for two Main International Manufacturers of fire Products (All Angus Fire Uk Ltd Products for Fire, Firefreeze Worldwide Inc. USA Products for fire). 
It is also the Main Distributor of three Main International Manufacturers of Organic Fertilizer (FERM-O- FEED  B.V from Netherlands Manufacturers of Fertiplus Fertilizer, JSH International from USA  Manufacturers of Apex 10 and ACTIV80 From Black Earth in Canada 
www.ipsealtd.com
Francis Djirackor is a co-founder, director and CEO of ELRIS communication service limited, an engineering support service company.
He founded the company together with his wife  who is also the Chief Operations Officer in 2004.He is a telecommunication engineer with over 35 years of experience in the industry .He has received the ISO certification and other awards which include:
Safaricom Legendary Experience Award Partners
. Overall Best performing Partner – Elris Communications Services Limited Position No.2 for November 2015
. Safaricom Legendary Experience Award Partners
One Team One Dream November 2015
Safaricom Legendary Experience Award Partners
1st Runner Up Bespoke Installations Q1 2012-2012 FY
KPMG Top 100 mid-sized company: 2009-10
KPMG Top 100 mid-sized company: 2008 – 2009
He was awarded in 2017 the ELNET Business Leaders Ethics award.
Subscribe to our Newsletter